By Egotist / /
Multi-disciplinary production company Spittn Image and founding EP Melissa Ciampa continue to make their mark in the print and social media campaign realm with alluring, highly-stylized imagery for FX's "American Horror Story – Apocalypse" & "Always Sunny In Philadelphia – Season 13."
In their fifth installment with the "American Horror Story" franchise, Spittn Image transcends standards of production to reinforce excellence in photography and design with a unique blend of surrealistic compositions, colors and themes that support the creative evolution of the series itself. The through-line story arc of the show and its ingenious commentary on the political and emotional climate of our world is powerful, and this year there are two impeccable approaches to the vision – Frank Ockenfels captures the creatively haunting images for the Key Art, and Kurt Iswarienko seizes the essence of the story in the cast gallery images.
"'American Horror Story' is a special kind of horror genre to Spittn Image, a series very dear to us, as we've had the incredible opportunity to work on it for the last 5 seasons," says Spittn Image EP Melissa Ciampa. "There are a lot of hours on-set that support the vision of these creatives, and the end result makes our job exciting and so worth it."
With "Always Sunny In Philadelphia" and their "Sunny the 13th" campaign theme, Spittn Image grabs attention with innovation in a horror spoof print shoot for one of America's favorite comedy series. On location, the team was able to bring to life that perfectly eerie quality of the good 'ole outdoors, captured beautifully with the eye of Photographer Patrick McElhenny and FX Network creatives.
Links:
To view the American Horror Story – "Apocalypse" Cast Gallery (Print & Social Campaign):
http://www.spittnimage.com/print-work/american-horror-story-apocalypse
To view the American Horror Story – "Apocalypse" Key Art (Print & Social Campaign):
http://www.spittnimage.com/print-work/american-horror-story-apocalypse-key-art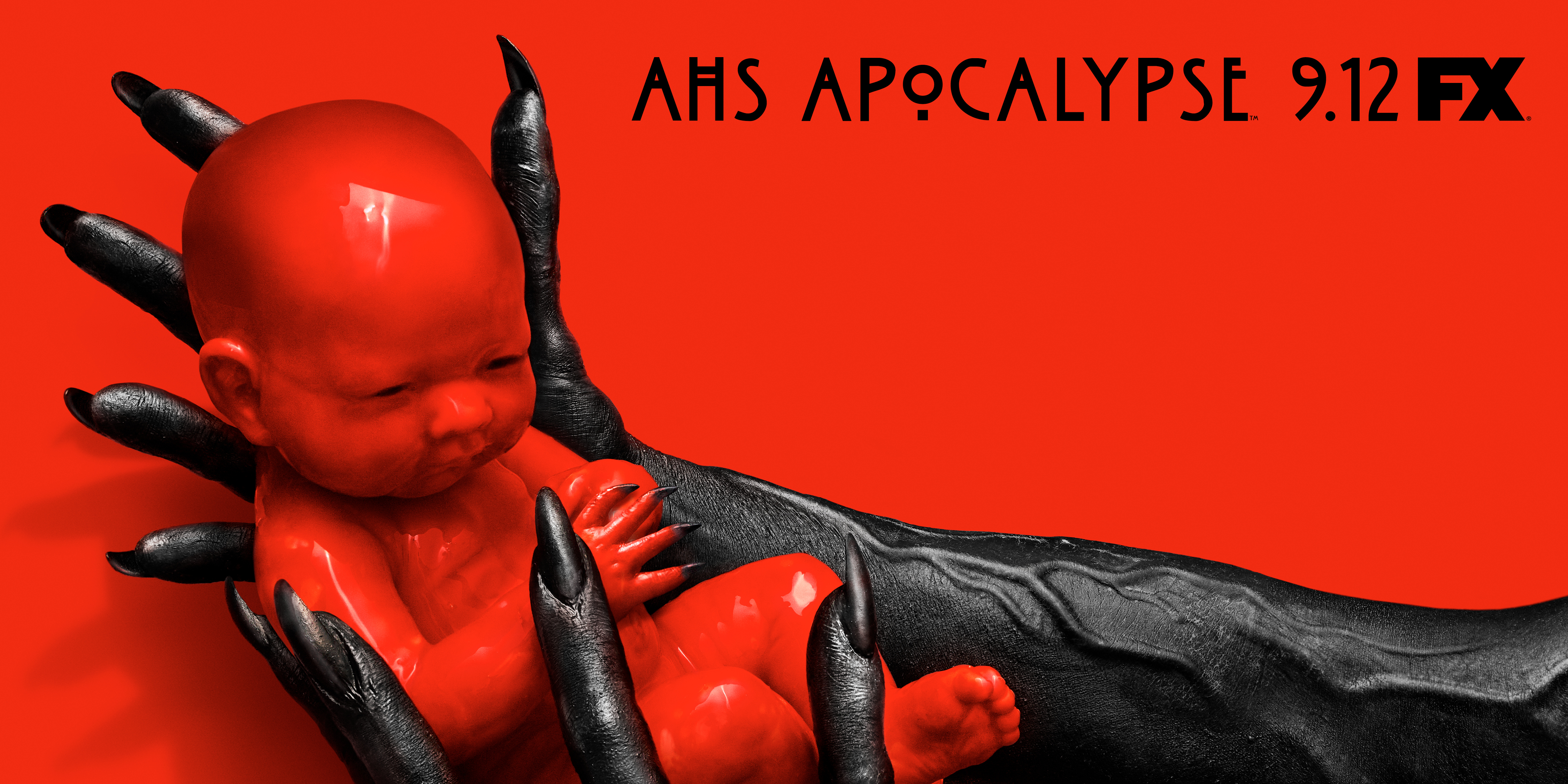 To view the "Always Sunny In Philadelphia" Print Campaign:
http://www.spittnimage.com/print-work/its-always-sunny-in-philadelphia-season-13

Credits:
Client: FX Networks "American Horror Story" & "Always Sunny In Philadelphia"
SVP, Print Design: Todd Heughens
VP, Print Design: Michael Brittain
Director, Print Design: Keath Moon
Director, Print Design: Todd Russell
Director, Print Design: Rob Wilson
Senior Print Designer: Johnny Salinas
Print Designer: Sarin Markarian
Print Designer: Antoin Huynh
Senior Production Manager, Print Design: Lisa LeJeune
Senior Manager, Print Design: Laura Handy
Production Artist, Print Design: Phillip Agrusa
Print: "American Horror Story – Apocalypse" Key Art
Photographer – Frank Ockenfels
Print: "American Horror Story – Apocalypse" Cast Gallery
Photographer – Kurt Iswarienko
Social Media: "American Horror Story – Apocalypse" Key Art & Cast
VP, Social Media & Content: Joe Paulding
Director, Social Media & Content: Antonio Hernandez
Producer, Social Media & Content: Tracey Lincoln
Manager/Producer, Production and Special Projects: Jordan Zavaleta
Director of Photography: Chase Heaverlo
Print: "Always Sunny In Philadelphia" Key Art & Cast Gallery
Photographer – Patrick McElhenney